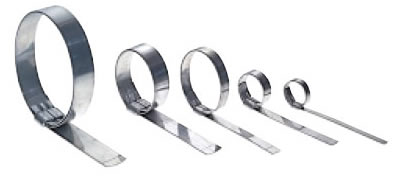 As industrial hose made of stiffer, thinner, thermoplastics replace soft, spongy, thickwalled rubber, a new generation of hose clamps has been developed to prevent leak problems.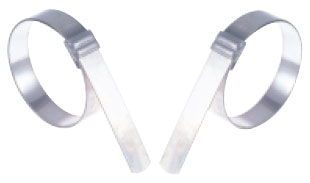 BAND-IT Jr.'s are vibration resistant and require no hammering or crimping. They are automatically locked in one simple lever movement.

BAND-It Jr. clamps are available in type 201 and galvanized carbon steel in 5 different widths. Other materials are available on special order.